2nd Sight News Feed On YouTube

Art Along the Path of Life

We Are Building! Browse Our Old Stuff...

What do we know and where did we hear it?

You won't find breaking news here, except in widgets which feed articles and photos to this site. Instead, you'll find 16 years of archived reports, essays, and images.*


The

2nd Sight Research

Reader's & Writer's Resource Project began as four Yahoo! groups in 1999. This magazine began its existence on Tripod in 2000.

In the interest of maximizing opportunities for ultracrepidarianism, we've broken down our interests into these sections:

2nd Sight Magazine

: world issues, history;

Cat Tales

: oddities, fiction, book & entertainment reviews, humor;

Draíocht

: spirit food; religion, folklore;

Criminal Minds

: crime, law enforcement, criminal justice, prevention, rehabilitation;

Art Along the Path of Life

: artishness;

Ask Aunt Granny Cat

: questions answered by a semi-professional amateur ultracrepidarian.

Body and Soul: Finding Peace and Health by Living Spiritually
Do you have issues?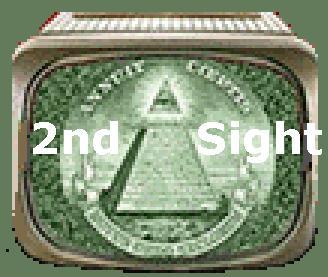 2nd Sight Yahoo! Forum
This e-zine is a digest compiled from a broad spectrum of opinion, news, and media resources. The goal of this magazine is to inform readers on a variety of topics explored by
2nd Sight Research
, an independent, non-profit, think-tank comprised of American private citizens. 2nd Sight has
focus groups
accepting new members. Submissions to 2nd Sight Magazine may be accepted through one of these groups. You may also e-mail the
Editor
for more information, or with contentions, corrections, or comments. No ads at this site carry any endorsement by this magazine or its contributors; all original material published is copyrighted by 2nd Sight Research, contributor copyright is retained by the original owner. This material is offered without profit or payment to those who have an interest in receiving this information for non-profit research and educational purposes only. Any copyrighted material,the use of which has not always been specifically authorized by the copyright owner,is being made available in archival efforts for historical value to advance understanding of ethical, philosophical, environmental, political, scientific, economic, human rights, and social justice issues, etc. We believe this constitutes a 'fair use' of any such copyrighted material as provided for in section 107 of the US Copyright Law. Use of any material from this source for purposes of your own that go beyond 'fair use' requires permission from the copyright owner.
Do you have issues?
2nd Sight Yahoo! Forum
Body & Soul
Science & Spirit
Speak Out at the
Mad Yahoo! Forum