Developing Better Bullsh*t Detectors
This article is some scientific proof that it is possible to develop skills which translate into a kind of common sense I like to call a "bullsh*t detector". It's important research for many reasons -- and this author seems to be a forensic psychology powerhouse. I looked up his name at The Law Library and he has many impressive articles listed there, from an A-Z guide on forensic specialties to identifying child sexual abusers, and many papers he's written have to do with juries. It's this latter subject that gives me some reservations about how his research may be applied.
Learning how to tell when someone is lying can be taught, this paper demonstrates. Most people develop at least some skills at "bullsh*t detecting* through personal experiences. However, skilled pathological liars are a real menace to society and people should never blame themselves for being taken in by them. It's great to see that someone is doing research into how we can learn to increase our capabilities -- the next step is seeing it implemented in useful ways by our social institutions.
One group of people the implications of DeCaire's research tells loads about are children and adults who have been raised in home settings where there has been abuse, neglect, or criminal activity. Sociopaths are sometimes parents, after all. Children who have been raised with or by people who are pathological liars are affected by growing up trusting in someone who gives all the wrong cues as discussed in this paper. They may not learn the cues ordinary children learn that indicate when a person is lying or planning to take advantage of them and subsequently become frequent victims. Alternately, they may learn to distrust everyone and learn to "read" the cues of people they plan to victimize, becoming sociopathic themselves. Successful pathological liars are already highly skilled at reading cues ordinary people aren't aware of.
This research gives some concrete behaviors (or lack of them) to look for in parents of children by probation officers, social workers, or teachers, who need to be aware of a potentially abusive situation. It can also help prison system and mental health workers alike in trying to develop behavioral programs for rehabilitation. It can help identify problems and offer opportunities for prevention of future lawbreaking behavior in children just entering the criminal justice system. Obviously, applying the science of identifying cues to lying behavior can help in law enforcement and crime solving.
However, applying such research in a court setting requires impeccable scientific credibility and a healthy measure of ethical consideration to help prosecutors up a very slippery slope which threatens civil liberties. Using intangible cues to "prove" that a person is lying is presently considered to be speculation on what is essentially a covert, intangible behavior. A prosecutor can't simply 'divine' a person's thoughts without material facts which actually 'prove' a person is lying. That's why we're innocent until proven guilty in this country. The dangers to civil liberties are obvious here, should DeCaire's research be implemented inappropriately. --
The Editor
What is Forensic Psychology
The definition of "forensic psychology" is simple and straightforward:
"The application of psychology to legal matters in a court of law."
--
Medical Dictionary Search Engine
My own take on what forensic psychology means goes further than the medical dictionary definition: Applied forensic psychology can help to develop a psychological profile of an individual that explains what events and conditions made a person commit a crime in a particular way.
But the actual purpose of forensic psychology in crime is mostly to determine whether a person had sufficient 'mens rea' or mental capacity to understand the consequences of their actions. Lacking the capability to form the intent to commit a crime; legally, the person is not culpable.

To the legal mind, the use of forensic psychology to reveal the motives of the perpetrator and why he or she developed the disposition and motives to commit crime is a lot of voodoo. In a court of law, psychology's fancifully "intuitive leaps" are generally out-of-order and irrelevant. But law enforcement recognizes that its use does help to solve crimes.
And in order to change society and develop strategies and interventions to prevent crime from happening, it is essential to understand why people develop criminal traits. Because we all, as citizens, have a responsibility to do what we can to help to keep our society healthy, it is important for even lay people to have some working knowledge of forensic psychology.
All In the Line of (Jury) Duty
September 13, 2003 -- The trial is over but traumatized Snowtown jurors may have begun life sentences of their own.
When they were called up for jury service, they would have had no idea what to expect. For the next 11 months, the Snowtown jury was subjected to perhaps the most gruesome evidence ever presented to an Australian court. They heard of torture, dismemberment, and ritual killings.
What effect would such an ordeal have on the lives - and the minds - of the metaphorical "12 good men and true" at the heart of the legal system? (In this case, they included six women.)
According to one mental health expert, the unsuspecting jurors could suffer trauma as if they themselves had been tortured. Dr Nicholas Proctor, an associate professor of mental health at the University of South Australia, says the condition has a name: vicarious trauma.
"They have been bystanders to horrific acts," he said. After the war in Bosnia, Proctor wrote a book on the psychological effects on civilians who had seen atrocities. Those affected, he says, were ordinary people who had involuntarily witnessed death and mutilation.
The Snowtown jurors were plucked at random from the electoral roll last October. As part of the longest trial in South Australian criminal history, their normal lives were forgotten. The law prevented them from speaking about it, even to family, forcing them to bottle up what they experienced.
Jurors saw photographs of the autopsies of eight murder victims in barrels in the disused Snowtown bank vault. They heard what was found in the barrels - large pieces of skin, matted knots of hair, a kneecap, bones, dismembered torsos, bodies slashed, tortured and cut.
They heard evidence of the screams of the victims as they were tortured, as their toes were crushed with pliers, or as a sparkler inserted in a penis was lit and left to burn. One victim's arms, legs, breasts, and genitalia were cut off by ringleader John Bunting after she died. She was also decapitated.
Four jurors were excused over 11 months. When it all finally concluded this week, 220 witnesses and $15 million later, Justice Brian Martin exempted the jury from further service for life. He warned them not to have second thoughts. Books were being written about Snowtown, he said, and they may read or hear about it later but they should not be troubled over their guilty finding.
"Do not look back with any second thoughts of any kind," he said. The jury's "valuable contribution" would be recompense for disruption to their lives.
However, Proctor believes they will suffer much more than mere disruption. "They will suffer symptoms similar to someone who had first-hand trauma, because of the torture, particularly, that was described. The reaction would be that they cannot bear to hear any more. They would feel terror, helplessness, shame, and a sense of humiliation. At 11 months, this trauma was prolonged."
Proctor predicts that the Snowtown evidence might disrupt jurors' sleep and shatter their faith in humanity. Some might detach themselves from everyday life as a reaction to seeing the worst aspects of the human condition.
Some of the jury were counseled during the trial. After leaving the court, they were addressed by a psychiatrist. Flashbacks, nightmares, irritability, and sleeplessness could all be early warning signs of post-traumatic stress. Counseling will be provided in the future, as it will for Supreme Court officials and staff who saw and heard evidence. Proctor says this counseling should be similar to the counseling of torture survivors.
"It should focus on the jurors' rage and emotions and their understanding of anger, and also those things which they feel perpetuate the traumatic experience. For those who feel hopeless, it should focus on what engulfs that hopelessness, or anguish, or despair." -- Edited from the article by Chris Johnston and Penelope Debelle for The Age
Donna Walker Faces Charges of Identity Theft
Hoax Suspect Showed Split-Personality Traits
August 5, 2003 -- While playing a game of hide-and-seek near her home in a suburb of Indianapolis in 1986, 6-year-old Shannon Marie Sherrill vanished without a trace. If she were alive today, Sherrill would be 22.
On the last weekend of July, her family was elated when a woman called them after 17 years and said she believed she might be the missing girl.
Authorities say it was Donna Lynnette Walker, 35, who called Sherrill's family. Sherrill's heartbroken parents say Walker's call was a cruel hoax, but Walker told a radio station that she was only trying to help in the search.
Walker now claims she had any knowledge about the Shannon Sherrill case, and said she was not even aware police were looking for her until she saw a news report on the Internet. She said she approached her attorney, William Rork, about negotiating her surrender to help authorities. Walker surrendered to Topeka police on Thursday, a day after authorities in Indiana issued a warrant for her arrest.
Speaking Thursday, she explained why she had come forward, saying, "It's the right thing to do and I have nothing to hide."
"My only intention was to help the investigation and certainly not hinder it in any way," Walker told ABCNEWS. "I'm just confident that everything'll come out in the court system."
Court records and police interviews indicate Walker has had brushes with the law in California, Kansas, Virginia, and Nebraska. Indiana State Police say the past offenses involved making crank calls, writing bad checks, making a bomb threat and using stolen credit cards to run up long-distance charges.
A 1992 homicide investigation report from Virginia Beach, Virginia, indicated Walker might have "multiple personalities and is capable of talking in a male voice." Rork, her lawyer, said he could not comment on his client's mental health, but prosecutors were skeptical. "I have no indication whatsoever to indicate that this woman suffers from any kind of mental illness," said Meyer.
Kelli Miller, an acquaintance of Walker's, said, "She just likes the attention. She creates all the chaos around her because she thrives on the attention."
Keeley Dubus also said Walker thrived on attention and creating chaotic situations. Dubus says her family took in Donna Walker 11 years ago, believing she was running from a satanic cult. She said the family soon came to believe Walker had multiple personalities.
"It was like having another sister or several sisters in one person," Dubus said. "She spent most of her time in [her room ] with the different personalities," she said. "It was their room."
The bad girl personality was a 19-year-old named Allison that got Donna Walker into trouble with men and the law. The good girl was Donna, a 35-year-old molestation victim who diligently hunted predators on the Internet from her Yuba City duplex and turned them over to the FBI.
For years the two have dueled inside her head, accompanied by at least five other personalities who came and went, according to FBI documents, published reports and a close friend in Yuba City. The Sherrill impersonation stunt, which resulted in nationwide media attention, apparently is not her first cry for publicity.
Over the past decade in California and elsewhere, Walker has deluded law enforcement officers, friends and the media into believing that she had information about a variety of high-profile murders and others that were about to be committed.
"(She) identifies herself variously as Kara Michaels, Michelle, Donna, a preteen named Holly, and teenagers named Heather, Leslie and Lindsey," wrote FBI Special Agent Rich Davidson in an affidavit last year. Davidson, based in Chico, noted in the document that Walker's information had been used in federal cases here, as well as in Arizona, Kentucky and Washington state. "The agents, including me, have been told that she has multiple personalities."
In an interview with The Bee last summer, Walker claimed she grew up in Virginia and Iowa, and was molested from the ages of 4 to 13 by a family member. During that same period, her family also sent her to a "bizarre" church in the Midwest where she was sexually abused by a minister. The minister she named was arrested later for molesting other children associated with his church, although no case was ever brought on behalf of Walker.
At age 13, she decided to confide in family members about the ongoing molestation, and she said she was sent to a psychiatric hospital for eight months. Over the next two decades, Walker moved frequently.
Reports in the Indianapolis Star indicate high school classmates in Virginia Beach, Virginia, accused her of making prank calls in a variety of voices. A neighbor said she called one day saying that she had witnessed a murder and that she was in danger, but the murder already had been solved.
In 1991 and 1994, she was arrested and convicted of prostitution in Sacramento.
In the next five years, she became an FBI informant, providing agents with the names and locations of adults who tried to lure children into sex on the Internet. Sometimes her information was good, but sometimes, authorities discovered, it was complete fabrication.
By October 2000, she was living in Yuba City. In the next 21 months, Yuba City police officers were sent to her home on 16 occasions for reports ranging from alleged prowlers to two separate missing persons cases.
During that time, she told The Bee, she was on disability leave from a job as a medical records clerk. Most of the time she sat in the office of her tiny duplex, trolling Internet chat rooms where adult men offered graphic photographs and conversations to young girls. Walker posed as a preteen looking for adventure.
Sometimes, she also baby-sat a neighbor's 18-month-old daughter, according to the close friend, who asked not to be identified.
At the same time, Walker displayed what her friend believes were several major personality splits: on at least four occasions, she vanished for days, reappearing in her apartment apparently disoriented, unaware of the date and with unexplained injuries.
"I don't know how much of it was real and how much of it was her imagination," the friend said. "Once a piece of information that seemed absolutely ridiculous turned out to be true, you started believing more of her stories. She threw in enough truth to make you think it was all real."
By the end of 2002, the friend began to see evidence of the personality splits: sometimes Walker would use the voices and mannerisms of much younger women. When Walker disappeared, the friend got puzzling telephone calls from "Brian," a man who purported to be Walker's friend. FBI agents later told the (Portland) Oregonian newspaper they believed Brian to be another of Walker's personalities.
In January 2002, Portland authorities and a reporter at the Oregonian got telephone calls from someone sounding like a preteen girl saying she was a missing Michigan child who had been brought to Oregon by her abductor, according to the newspaper. It was a hoax: The 13-year-old girl was found in West Virginia. FBI agents told the Oregonian they believed the caller was Walker.
Nonetheless, the following month, Indiana FBI agents indicted 40-year-old Charles Steers on child pornography charges after Walker provided incriminating information about him she obtained while pretending to be Holly, an 11-year-old California girl. Among the evidence were photographs of Steers raping a toddler, according to FBI reports obtained by The Bee.
In April 2002, federal officials in Phoenix arrested Gregory Allen Harris after Walker tipped them that he was trying to engage children in sex. His computer had numerous child pornography images, according to the FBI.
In May 2002, FBI agents in Marysville arrested Donald Keffler as he got off a bus from Washington state expecting to meet "Holly," the 11-year-old. Walker, posing as Holly, had asked him to meet at a hotel "near her middle school." His laptop computer had photographs of Keffler engaged in sexual activity with young children.
Throughout the spring, Walker's behavior became increasingly erratic, the friend said. In mid-July, she vanished, leaving behind a slit screen door and a ransacked apartment.
A few days later, "Brian" called The Bee, saying that Walker had been abducted by a Portland man whom she was tracking online. Authorities were suspicious of the story, especially after Portland officials discovered that Walker had apparently flown to Portland voluntarily to meet her alleged abductor.
Two weeks after her disappearance, Walker resurfaced, staying with a friend in Des Moines, Iowa, claiming to be suicidal. "You don't know my life," she told The Bee in an August telephone call. "My life was unpleasant from the moment I was brought into this earth."
According to published reports, Walker moved to Topeka, Kansas, in April, telling her landlord she wanted to find a quiet place to write a book. Since then, she's spent time in a mental hospital and undergone extensive outpatient therapy, a judge noted last week after Walker was accused of impersonating Sherrill.
"I felt a lot less ridiculous in not being the only one who got duped by her," the friend in Yuba City said last week as Walker's tear-stained image appeared on cable television networks. "She's obviously very good at this."
Looking quiet and subdued in a Shawnee County Jail jumpsuit, Walker appeared in a Topeka, Kansas, court and was granted a $100,000 bond today. Another hearing was scheduled for next Wednesday.
She was also instructed not to leave Topeka, or have access to phones if she posts bail. "She is in my opinion, without going into any detail, a potential flight risk," said District Court Judge Thomas Conklin.
A small group of protesters outside the courthouse said that Walker needs mental health services rather than jail time. One activist asserted that national news organizations are unfair to give Walker's case so much attention while ignoring the plight of missing black children.
Walker commented through her lawyer, William "Billy" Rork, in an appearance on CBS's "The Early Show." Rork said Walker decided to surrender in Kansas, rather than be arrested, after hearing there were criminal charges against her.
He said that Walker is sorry about any "misinterpretation" and that she's distressed because she doesn't think she committed any criminal acts. Rork also said she told him that she has no criminal past, despite reports to the contrary.
Rork said he expected bail to be granted at Friday's hearing. He said first offenses of this type usually don't draw any jail time in either Kansas or Indiana. He notes that bail is to ensure an appearance, not to punish.
Criminal impersonation is a misdemeanor, and is defined as being committed with an intent to defraud and gain something from a victim. There is no indication that Walker intended to gain anything material from Sherrill's family through her impersonation of their daughter.
Indiana officials plan to seek Walker's extradition. Walker is charged in Indiana with identity deception, a class D felony, and false reporting, a class A misdemeanor.
Rork has said he will fight extradition, expressing doubt that Walker has even committed a crime. He is seeking to have her bail amount lowered from $100,000 to $10,000 at a hearing set for 3 PM, Wednesday, at Topeka's Shawnee County District Court.
At the time of this report, Walker is still in jail.
The Indiana State Police has asked the public to call 317-899-8577 with any information about Walker or Shannon Sherrill's disappearance. -- Edited and excerpted from the article by Mareva Brown in the Sacremento Bee, ABC News, News 14 Carolina,WISH TV 8 (photos), WIBW, and RTV 6
Rational Criminals and Intentional Accidents
The Economics of Law and Law Breaking
The economic approach to crime starts from one simple assumption: criminals are rational. A burglar burgles for the same reason I teach economics--because he finds it a more attractive profession than any other. The obvious conclusion is that the way to reduce burglary--whether as a legislator or a homeowner--is by raising the costs of the burglar's profession or reducing its benefits.
What are your vices? Take the evil criminal test to discover your evil alter-ego.
Why Didn't Elizabeth Smart Try to Escape?
"Stockholm Syndrome" and the Elizabeth Smart Case
Stockholm Syndrome describes the behavior of kidnap victims who, over time, become sympathetic to their captors. The name derives from a 1973 hostage incident in Stockholm, Sweden. At the end of six days of captivity in a bank, several kidnap victims actually resisted rescue attempts, and afterwards refused to testify against their captors.
While some people are suggesting the recent Elizabeth Smart kidnapping sounds like a case of Stockholm Syndrome, the most famous incident in the U.S. involved the kidnapped heiress Patty Hearst. Captured by a radical political group known as the Symbionese Liberation Army in 1974, Ms. Hearst eventually became an accomplice of the group, taking on an assumed name and assisting them in several bank robberies. After her re-capture, she denounced the group and her involvement.
What causes Stockholm Syndrome? Captives begin to identify with their captors initially as a defensive mechanism, out of fear of violence. Small acts of kindness by the captor are magnified, since finding perspective in a hostage situation is by definition impossible. Rescue attempts are also seen as a threat, since it's likely the captive would be injured during such attempts.
It's important to note that these symptoms occur under tremendous emotional and often physical duress. The behavior is considered a common survival strategy for victims of interpersonal abuse, and has been observed in battered spouses, abused children, prisoners of war, and concentration camp survivors.

Page Contents:
Developing Better Bullsh*t Detectors
Elizabeth Bathory: A Legacy of Sadism
What is Forensic Psychology?
All in the Line of (Jury) Duty
Bureaucracy Indulges 'Whoremaster Man' as a Victim
Genetic Changes Seen in Major Psychotic Disorders
Parents May Be Less Likely to Kill Selves
Donna Walker Faces Charges of Impersonation of Missing Girl
Is Your Interest in Crime Healthy?
Rational Criminals and Intentional Accidents
Why Didn't Elizabeth Smart Escape?
Which Evil Criminal Are You? Quiz
Criminal Minds Crime and Court News Index
Related Links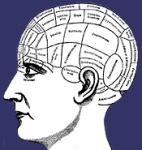 Phrenological Chart (c) PBS
Elizabeth Bathory: A Legacy of Sadism
December 25, 1610: Count Gyorgy Thurzo set out for Csejthe Castle in Hungary on orders from King Matthias to investigate reports of horrible crimes. There, he discovered Countess Elizabeth Bathory in the midst of directing a torture session of young girls.
Bathory's activities had long been known to residents of the area, who had endured her selection of servants and peasants for torture and murder for years. Her title and high-ranking relatives had made her untouchable until this point, and nothing had been done to protect the people from her pathological whims.
Born in Transylvania in 1560 to a distinguished family, Bathory's lineage included kings, cardinals, knights, and judges. However, though many of her relatives had achieved high status among the aristocracy, some members of her family tree displayed disturbing tendencies.
An uncle instructed her in the carnal rites of Satanism, while her aunt taught her a love for sadomasochism. At 15, the young but far from innocent Bathory was married to Count Nadasdy. The couple occupied the imposing estates of Csejthe Castle, where, to please his young bride, her husband had a torture chamber built and furnished to her specifications.
Her bloodthirsty activities have led many to cite her as one of the first known vampires in serial killer history. It has been said that Bathory believed that drinking and bathing in human blood would ensure that she would retain her youthful beauty and vitality.
Bathory's preferred torture techniques included jamming pins and needles under the fingernails of her servant girls. On some occasions, she would tie her victims down, smear them with honey, and leave them to be attacked by bees and ants as she enjoyed their screams of agony.
Although the count participated in some of his wife's cruelties, he also acted to restrain some of her impulses. Prior to his death, her victims were chosen among the unlucky girls in their employ, and this was easily hushed up. After his death in 1600, her sadistic depredations intensified, and she began to look beyond her own servants for victims.
Assisted by her former nurse, Ilona Joo, and Doratta Szentes, a local "witch" dedicated to Satan, Bathory began abducting peasant girls to torture and kill. She delighted in biting chunks of flesh from her living victims. One pitiful girl was even forced to cook and eat her own flesh.
Since her family ruled the surrounding area, Bathory's crimes had been ignored, but when Bathory began preying on the daughters of local nobles, King Matthias finally intervened. After Count Thurzo caught them in the act, Bathory and her accomplices were arrested. In January 1611, they were put on trial for 80 counts of murder, and all were convicted. Only Bathory herself escaped execution because of her noble blood, but she did not escape punishment for her crimes.
She was placed in solitary confinement in a tiny room within her own Csejthe Castle from which she would never be allowed to leave. She survived in this dark cell, constructed with only slits allowing scant air and little food to be passed in to her, for three years. She was found dead on August 21, 1614.
Bureaucracy Indulges 'Whoremaster Man' as a Victim
August 9, 2003 -- One of the ways in which man differs from the animals is that man makes excuses for himself. Indeed, he has an almost infinite capacity and inventiveness in this regard: even the least imaginative among us is a genius when it comes to this topic. The disposition to excuse ourselves is an old one, to do wrong and immediately find a hundred reasons why we are not really and truly to blame.
Yes, indeed, that is how we are. My patients are always saying things like "The beer went mad" to explain their habitual drunkenness, as if beer drank them rather than the other way about. Inanimate objects take on a life of their own, as if they had free will, or at least agency, not the men who created or used them.
Nine out of ten people who stab someone to death say "The knife went in," rather than "I stabbed him." One man who had shot someone in a pub brawl said to me, in the course of his narration: "A gun arrived and it went off." Guns are strange creatures, unpredictable in their conduct.
It is not only objects that have independent volition, but human interactions, which are no respecters of the people involved in them. Thus fights break out, as if they existed antecedently to anyone's decision to hit someone else; relationships, by contrast, break down. "It" didn't work out; or "it" wasn't working. "It" turns out to be shorthand for every possible kind of infidelity, violence, cruelty, abuse, neglect and so forth.
Substances, too, have a will of their own. About a half of heroin addicts, when asked why they started, say, "It's everywhere," the "it" in question being heroin. Thus, they take heroin for the same reason that mountaineers climb Everest: because it is there. But if it's everywhere, why doesn't everyone take it? This is not a question that much preoccupies my patients.
Yesterday, I asked a patient why he had been awkward and abusive towards staff the day before. "It was the cocaine substance in my body," he replied. How did it get there? "It was a one-off," he said. "Cocaine - that went out of the window ages ago."
Here, a praiseworthy decision, namely not to take cocaine any more, is likewise attributed to the agency of an inanimate substance. Why? It is easy to see why someone should wish to misrepresent his bad decisions in such a manner, but why should he wish so to misrepresent his good ones?
The answer, of course, is that he wants to keep his options open. What flies out of the window can just as easily fly back in. Indeed, cocaine appears to have done precisely that the day before, though perhaps only for a brief appearance, like a butterfly that flutters into a room and flutters out again.
This accords perfectly with human nature, but what is genuinely new is that an entire class has grown up whose livelihood depends upon the acceptance at their own word of those who make guilty of their own disasters the sun, the moon and the stars.
Recently I spoke to a social worker who knew one of my patients in the hospital. "He's gone through a lot of social chaos because of the crack," he said. This, of course, is the third-person declension of what the patient himself might have said to excuse the misery he had caused others by his self-indulgence. "I've gone though a lot of social chaos because of the crack." The crack, not the person taking it, is the responsible agent.
This willing, indeed eager, acceptance by the welfare bureaucracy of what William Shakespeare called "whoremaster man's" blaming "the charge of a star" for "his goatish disposition" is not without significance, both social and economic.
First, it increases hugely the numbers of people dependent upon the welfare bureaucracy. It is in that bureaucracy's corporate interest that as many people as possible should be seen and treated as the true victims of their own conduct: indeed, the day is not far off when the concept of the victimless crime will be replaced by the concept of the crime without a perpetrator. This is the welfare bureaucrat's idea of heaven.
Second, the acceptance of this viewpoint is immensely expensive: we devote between an eighth and a quarter of our working lives to paying for it. And the task we have set ourselves makes Sisyphus' seem easy.
It is no longer the poor who are with us always: it is the bureaucrats. And they are far more expensive.
-- Edited and adapted from the article by Theodore Dalrymple, a doctor working in the National Health Service, in the Telegraph UK
Genetic Changes Seen in Major Psychotic Disorders
September 4, 2003 LONDON -- The two major psychotic illnesses -- schizophrenia and bipolar disorder, which is also known as manic depression -- are related disorders which may have similar genetic causes, scientists said on Friday. The new findings could lead to a better diagnostic test, early treatment, or new drugs for the illnesses.
Researchers at the Babraham Institute in Cambridge, England have shown that sufferers of the two disorders have abnormalities in key genes responsible for proteins in the central nervous system related to a compound called myelin. Myelin insulates brain cells or neurons, like using plastic to protect an object from damage.
"We found abnormalities in the proteins which compact the myelin," Dr Sabine Bahn explained in an interview. She and her colleagues also confirmed earlier research which showed that patients with both disorders also had a reduction in cells in the brain called oligodendrocytes which make myelin.
"We believe that our results provide strong evidence for oligodendrocyte and myelin dysfunction in schizophrenia and bipolar disorder," Bahn explained.
Schizophrenia and bipolar disorder, or manic depression, affect about two percent of the population worldwide. They are incurable, chronic, relapsing disorders. Diagnosing and differentiating between the two is based on interviews with patients and the type and duration of symptoms.
"In manic depression patients get episodes of illness (highs and lows) and they recover when you treat them, whereas in schizophrenia you have a social decline in most cases and the cognitive impairment is more profound," Bahn added. She said the findings reported in The Lancet medical journal, if confirmed, could form the basis of a diagnostic test to identify people at risk of schizophrenia or bipolar disorder.
"If you know people who are at risk of the diseases you can treat them before they get the illness because the evidence is that having the illness causes the damage," said Bahn.
The scientists discovered the abnormalities by comparing post-mortem brain samples from 15 people who had suffered from schizophrenia or manic depression and 15 others who did not. They found clear changes in key genes in patients with the psychotic illnesses. -- Edited from the article posted by Reuters
Is Your Interest in Crime Healthy?
Even the
nightly news
can be harmful to viewers. Bombings, shootings, stabbings, rapes, and all sorts of violent crime bring victims right into a viewer's home via the TV screen every day. Television news is competing with
Hollywood
for viewers, and journalistic integrity has been suppressed in favor of higher ratings. TV journalists dwell on the more grisly stories for days at a time, usually revealing little news, but repeating the same details and showing the same pictures of blood and death and screaming victims over and over until they are no longer shocking to the viewer, but only re-runs.
Death row inmate
memorabilia
is a
burgeoning
collectible
industry
. The artwork of now-executed John Wayne Gacy graces the walls of many
wealthy collectors
. His primitive paintings are more sought after than that of other far more gifted artists simply because he was a notorious killer. His self-portraits in clown makeup are a valuable commodity instead of symbols of the torture and rape of his many victims, including children. The survivors of
Jeffrey Dahmer's
victims
purchased the contents
of his apartment and destroyed them, rather than see them fall into the hands of
murderabilia
collectors. Perhaps the most alarming sign of the
trivializing of violence
and unhealthy obsession with anti-heroes are collectible
serial killer dolls
.
As a owner of an on-line group that explores crime in the news and crime-writing, I have to ask myself whether it's healthy to dwell on these interests. The goals of learning
why
people become violent criminals and
developing
ways to
prevent
this from
happening
or to rehabilitate them seem noble and socially
valuable
. But, by circulating and analyzing incidents of
violence
, are we encouraging
copycat
crime? Maybe -- but, if
discussion is suppressed
, might we be allowing criminal intent to fester without exposure?
Like the
embedded media
in the last Gulf war, we need to ask ourselves what
purpose
is served by
divulging
gruesome details about cases if we are to be
ethical
in our
discussion of crime
. However, it's my opinion, as a
professional
and as a parent, that we serve no good purpose by suppressing the truth. Crime is
real
, and the impact it has on every person, in every echelon of society is very real. Honest examination of crime is necessary if we are to learn to
recognize
the
warning signs
that are usually present -- but
overlooked
by the uniformed, or unreported by the
fearful
-- in the behavior of the criminals in our midst. ~
Editor
Parents May Be Less Likely to Kill Selves
August 11, 2003 CHICAGO -- Adults with children are less likely to commit suicide than those without, and young kids add an extra layer guarding against suicide for women, research published Monday suggests. Having several children also seemed to help, according to the study involving 18,611 people in Denmark who committed suicide from 1981 to 1997.
"It is widely expected that childbearing is most often a positive life event that may prevent people from ending their life," Drs. Ping Qin and Preben Bo Mortensen of Aarhus University in Denmark said in the study.
It is possible "that the presence of children and/or young children may increase parents' feelings of self worth, possibly based on their perception of being needed," the researchers said. Children might also provide emotional support to their parents during tough times, they said. Researchers also suggested people in better physical and mental health or "generally leading a happier life" are more likely to have children.
The study appears in the August edition of Archives of General Psychiatry, published Monday.
The results confirm some previous data but also "fly in the face" of some assumptions about the impact of having children, said psychologist David C. Clark of Chicago's Rush-Presbyterian-St. Luke's Medical Center.
For example, given the prevalence of postpartum depression, which experts think occurs in at least 10 percent of pregnancies, it might be assumed that suicide would be more common among parents and especially mothers, Clark said. Also, "people think having a lot of kids is economically stressful" and could lead to mental distress or even suicidal thoughts, he said.
But the study illustrates the strength of the biological and psychological bonds that occur between parent and child, and which make parents feel viscerally protective of their children, Clark said. "In many, many ways, we're biologically shaped to be smitten by little kids," he said.
The researchers compared data on suicide victims and a control group. They found that nearly 47 percent of suicide victims had no children, and fewer than 23 percent had two or more children. By contrast, about 39 percent of control-group participants were childless, and 27 percent had two children.
Only 2 percent of suicide victims had a child younger than age 2, compared with 4 percent of the others. Suicide victims also were at least twice as likely to have experienced the death of a child. While it is possible that mentally disturbed people prone to suicide might be less likely to have children, taking into account psychiatric problems did not change the results.
Clark said the study provides valuable information that will help doctors decide in an emergency which patients are more prone to suicide. "Any little bit of information that comes along that helps us in the middle of the night decide about which patient to admit and watch and which ones to let go home" is important, he said. -- by Lindsey Tanner, AP Medical Writer, in the Boston Globe
The Impact of Parental Status on the Risk of Completed Suicide
Parental status may affect a person's decision to commit suicide. In a nested case-control study using data from Danish population-based registers, Qin and colleagues found that parenthood was protective against suicide in terms of both having children and, to a higher degree, having a young child, and that the influences were stronger in women than in men.



Criminal Minds News Pages
Indexed in Alphabetical Order